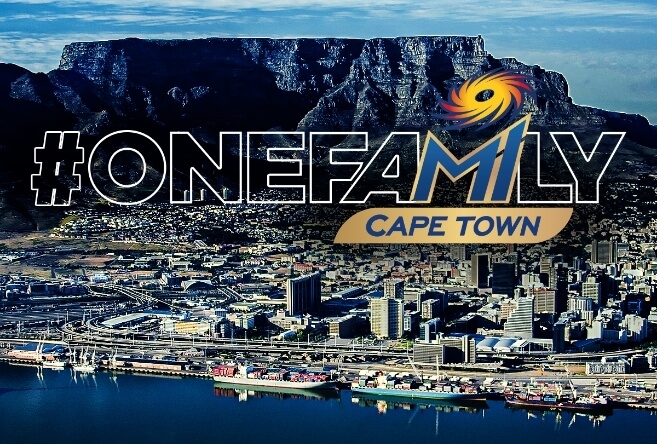 About us
The Wankhede. The Sheikh Zayed Stadium. The Newlands Cricket Ground. Our Mumbai Indians #OneFamily is spreading its wings to the other side of the Indian Ocean, into the rainbow nation of South Africa. Against the backdrop of the Table Mountain, the MI spirit is all set to conquer Cape Town. This is another major step in the expansion of IPL's most successful club, both on and off the field, in the global franchise-based cricket leagues.
The passion remains the same. The essence remains the same. The mission remains the same. We are MI Cape Town.
Newlands, Cape Town:
our home, our fortress.
Our Home
Historic. Iconic. Beautiful. That scoreboard. Those grass banks. That Table Mountain overlook. Ah, the Newlands Cricket Ground has to be right up there among the most picturesque places to play cricket. Established all the way back in 1888 with a capacity to house 25000 fans, and located right on the south-western tip of the African continent by the South Atlantic Ocean, the stadium has played host to a number of classic international games and cricketing events over the years.
The pitch here has traditionally been sporting, and is one of those rare ones in South Africa that tends to aid the spinners as well. Thanks to its open stands and windy conditions, swing bowlers generally have a field day.